Home
Main content starts here, tab to start navigating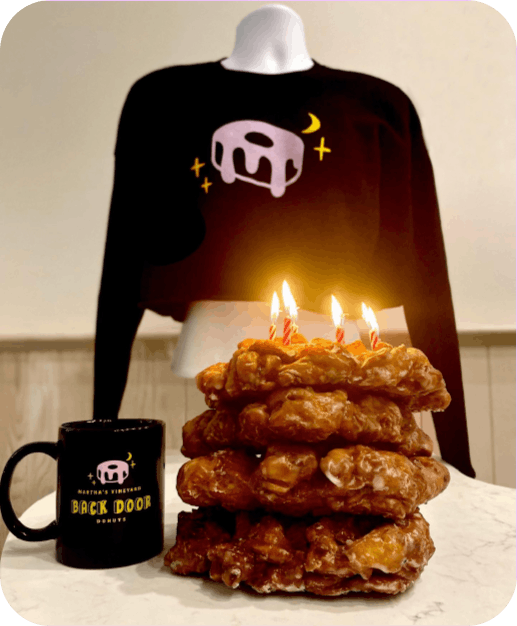 Nationwide Fritters!
Get ready #FritterFam, we are now shipping your favorites across the country!
Let's Party
At Back Door Donuts, we believe every celebration deserves a show-stopping centerpiece. And what's better than a custom cake crafted with love and sprinkled with creativity?
Custom Cakes Just For You! Whether it's a birthday, anniversary, or just because – we've got the perfect custom cake to make your party pop! Made to order, designed to delight, and guaranteed to make your guests go "Mmm..."
Pre-Order and Watch the Magic Happen! Get in touch, share your vision, and let us handle the baking magic. We'll ensure your cake is not just delicious, but also a perfect fit for your celebration.
Got a sweet idea? Let's bring it to life! Place your custom cake order now and make your party truly unforgettable.
Inquire Now
Join the Fritter Fam
Ready to sprinkle some fun into your inbox? Become a cherished member of the Fritter Fam! Not only will you be the first to hear about our dough-lightful creations, but you'll also enjoy exclusive perks and sweet surprises reserved just for our family.
Why Join?
🌟 Exclusive deals that'll make you glaze over with joy.
🎁 Early access to our newest donut launches.
💌 Personalized treats and offers.
Dip into a world of delectable updates. Sign up and let's roll together!